Mortgage Information
Lending institutions offer a large array of mortgage products. Financing options and rates can vary widely, so it is important to do your research and shop around to ensure you get the mortgage that best meets your needs at the best price.
Use the payment calculator tabs to assist you in making some decisions around financing your new home.
---
Below you will find two top-notch lender-partners who have helped numerous clients of mine successfully purchase their dream home.
Ken Martello
CITYWIDE HOME LOANS
OFFICE: (801) 677-0397
MOBILE: (310) 699-6641
EMAIL: kmartello@citywidehomeloans.com
WEB: www.citywidehomeloans.com/ken-martello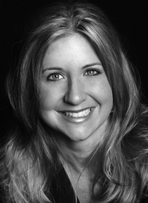 Stephanie Green
RPM MORTGAGE, INC.
OFFICE: (310) 303-3410
MOBILE: (310) 493-7266
EMAIL: sgreen@rpm-mtg.com